Resources for Older Adults Experiencing Loneliness
Social isolation has proven challenging for many people throughout the pandemic. But even after life begins to return to normal, many older adults may continue to feel the effects of loneliness.
According to the Centers for Disease Control and Prevention, one-third of adults over 45 say they are lonely and a quarter of those over 65 are socially isolated. Older adults are at higher risk for experiencing loneliness and social isolation due to living alone, loss of family and friends, loss of hearing, and other factors.
Prolonged feelings of loneliness can critically affect older adults' health, as social isolation is associated with higher rates of depression, anxiety and suicide. Research has also shown that social isolation increases the risk of dementia by 50%.
The following list of organizations, programs, and informational websites aim to reduce social isolation among older adults. If you or a loved one are struggling with loneliness, these resources can be useful for finding ways to feel more socially connected.
Navigate resources to reduce social isolation in older adults: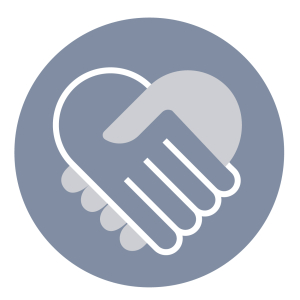 Organizations and Resources for Older Adults
AmeriCorps Seniors Program: matches adults 55 and older with volunteer opportunities that match their abilities and interests.
Commit to Connect Program: provides access to services for older adults and people with disabilities experiencing social isolation.
Diverse Elders Coalition: advocates on issues to improve the lives of older adults in communities of color and in the LGBTQ+ community.
Eldercare Locator: connects older adults and their families with support services ranging from caregiving to transportation.
Friend to Friend America: pairs older adults with trained volunteers to provide companionship and build strong social connections.
Institute on Aging – Friendship Line: provides ongoing outreach calls to older adults experiencing loneliness, as well as a crisis line for people struggling with feelings of social isolation or mental health issues.
Little Brothers Friends of the Elderly: offers long-term companionship to older adults through visits from the organization's volunteers.
The National Council on Aging: helps Americans age with dignity by providing information and resources for older adults, caregivers, professionals and advocates.
National Resource Center for Engaging Older Adults: highlights strategies for keeping older adults active and socially engaged through articles, webinars and other resources.
National Resource Center on LGBT Aging: advocates for improving the quality of services offered to LGBTQ+ older adults and provides resources for individuals and their families.
SAGEConnect: pairs volunteers with older adults who are LGBTQ+ for regular phone or video calls to reduce social isolation.
The National Caucus and Center on Black Aging Inc.: addresses issues related to improving the lives of all older adults, with a focus on how race and income level can create additional disparities.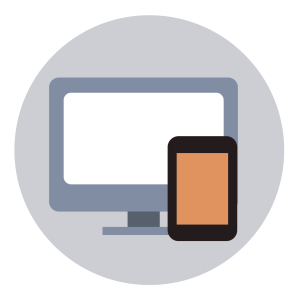 Informational Websites and Articles for Older Adults and Their Loved Ones
Care for the Mind: provides resources categorized by issue, including anxiety, depression and dementia, to help older adults and their families identify solutions for care and lifestyle management.
Combating the Epidemic of Loneliness in Seniors: explains the potential effects of loneliness and provides tips for avoiding social isolation in older adults.
Coping With Loneliness: Tips for Seniors: activities and hobbies that can help older adults combat social isolation.
Go4Life Physical Activities: highlights resources from the National Institute on Aging for how older adults can stay engaged through physical activities and exercise.
How to Avoid Elderly Loneliness During Covid: Tips to Stay Socially Active: advice from an 86-year-old therapist on how older adults can maintain social connections during the COVID-19 pandemic.
How to Volunteer as a Senior: tips how older adults can find volunteer activities that meet their needs and interests.
My Loved One Is Lonely, How Can I Help?: strategies for helping a friend or family member who is experiencing loneliness.
Loneliness and Social Isolation — Tips for Staying Connected: explains the connection between staying socially connected and maintaining physical health and offers solutions for older adults to address feelings of loneliness and social isolation.
Six Things to Do When Dealing With Loneliness At An Old Age: actions older adults can take to feel connected, remain positive, and maintain health and happiness.
Solutions for Isolation and Loneliness in Older Adults During COVID-19: how to reduce social isolation during the pandemic, including physical activity, creative hobbies, and alternative ways to socialize.
Ten Things You Can Do Today to Combat Senior Isolation: action friends and family members of older adults can take to help address loneliness and social isolation.
Understanding Loneliness: an interview with author John T. Cacioppo, Ph.D., on the effects of chronic loneliness and how older individuals can avoid feeling socially isolated.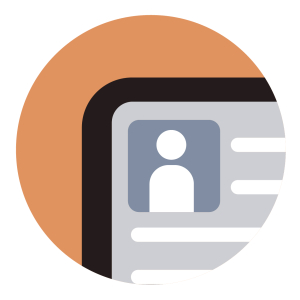 Resources For Connecting Through Technology
How to Use Zoom to Stay Connected During the Coronavirus: how to use the video call platform, Zoom.
How to Video Chat Using FaceTime on Your Apple Device: tips how to use FaceTime, the video call platform available on Apple products.
Stuck at Home Guide: How to Get Online: focuses on the basics for people without an internet connection, including how to find an affordable internet service.
The Six Best Zoom Games for Older Adults: games older adults can play with friends and families during video calls.
Ways to Create Connections Using Technology: activities older adults can enjoy online to stay connected with loved ones and engage in their personal interests.
Your Guide to Helping Older People Use the Internet (PDF, 1.8 MB): robust strategies loved ones of older adults can use to more effectively teach various internet tasks.