#WeStandUp | Social Worker Stories
Table of Contents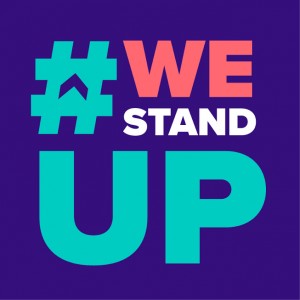 April marks Sexual Assault Awareness Month! Social workers provide a unique and value impact on the healing and empowerment of victims and survivors of assault. We are proud to announce #WeStandUp: Social Workers for Survivors of Sexual Assault. #WeStandUp is dedicated to empowering survivors of sexual assault to feel encouraged to speak out with the support of social workers! We will be highlighting stories from social workers who specialize in sexual assault through the month.
Margaret Howard
Margaret Howard is a licensed clinical social worker in St. Louis, Missouri, with five years of experience under her belt. She attended the George Warren Brown School of Social Work at Washington University in St. Louis where she earned her MSW, and Southern Illinois University in Carbondale for her MFA. Margaret specializes in psychotherapy and we asked her to share her story.
Once upon a time, when I was between my jobs as a newspaper reporter and a writer of technical manuals for airplanes, a tsunami hit the Indian ocean, leaving massive suffering in its wake. I had free time, and I wanted to help. But I quickly found that NGOs were not so interested in the well-meaning bumbling of unemployed writers. I needed some kind of credential. Like a social work degree.
Something else happened in that search that would change the course of my life: I found that a thing called human trafficking existed. People displaced by the tsunami were being preyed upon; sexual abuse, assault, and exploitation were endemic to trafficking, even labor trafficking. I was stunned. I connected with Made by Survivors and became an ambassador for them.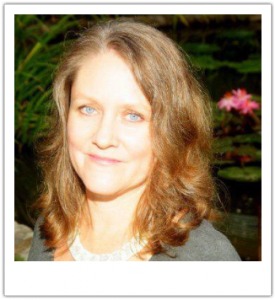 Five years later, after maxing out what I could do without professional training, and longing to make a real contribution to the world, I joined an MSW program, studying both public policy and clinical treatment, certain that creating a world free of sexual assault and exploitation requires addressing systemic change and individual healing. Of course it's critical to provide healing spaces and effective trauma treatment, but we can't allow rape culture to march on over the bodies of its victims. We have to address the source. This is why I chose a social work degree over a counseling degree.
Now, in my clinical practice, I treat survivors of all types of trauma, and particularly sexual assault and human trafficking, while advocacy work varies depending on my self-care needs. As a survivor myself, I tune in to how public work is affecting my well-being and make adjustments when necessary. Presently, consulting on cases and programs, supporting survivors on their personal and leadership journeys, and doing occasional public presentations is working well. I deeply believe that finding balance is very important to our long-term effectiveness, and that doing so is a good example to the survivors we serve.
Julia Hochstadt
Julia Hochstadt is a licensed clinical social worker from New York City. She attended the Columbia University School of Social Work and has been practicing for 10 years. Her specializations include psychodynamic psychotherapy, trauma therapy, and crisis intervention. We asked Julia to share with us the story of her career in social work as part of our campaign.
Simply put, I became a social worker because of my desire to help people in need. To take just one example of the good social workers do, consider their impact on violence: Social workers are a driving force in the anti-violence movement throughout New York City, New York State, and the United States.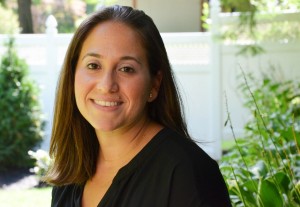 As a social worker specializing in crisis intervention, I am proud that my work focuses on changing perceptions of sexual violence and, more specifically, dispelling the stigma of victimization. Every day, I educate others about sexual violence, identifying and challenging myths, raising community awareness of supportive resources, and directly assisting those who have been affected by sexual violence either personally or via a loved one. I see the impact of my work as the number of those seeking treatment rises — which does not mean that more people are being victimized, but rather more people are aware that help exists and are feeling secure enough to ask for it.
As a private practice social worker and manager of a victim services program at a major New York City hospital, I provide further support to survivors of sexual assault in a number of ways. In my private practice, I offer psychodynamic psychotherapy to survivors and co-survivors. At the hospital, trained examiners provide acute medical and forensic care in the emergency department. We also offer emotional support from trained volunteers. We provide free supportive counseling, information, referrals, and advocacy, as well as assistance with law enforcement and the criminal justice system. Our department collaborates with many other hospital departments, educating staff on the assessment of at-risk patients and the methods of connecting them with services. One of the most challenging aspects of this work is getting everyone, including health care professionals, to discuss subjects that are unfortunately still steeped in stigma. Much of my job focuses on speaking about the unspeakable, which many people are loath to do.
I am incredibly fulfilled by my work and can't imagine doing anything else. As a social worker, I am constantly inspired by the people who come to me in search of help. Working with survivors of sexual abuse in particular has changed my life. Seeing the resilience of people who are treated in unimaginable ways gives me tremendous hope, even in the face of terrible evil. My work with clients stays with me, which I think is one of the most important aspects of the job. Survivors of abuse too often live in silence, but once my clients confide in me, they are no longer unheard. I'm privileged to be able to provide them with a safe space for discussion and, hopefully, for healing.
Merari Fernandez Castro
Merari Fernandez Castro, MSW, LCSW, ICDVP, is a bilingual feminist relational psychotherapist who has dedicated her professional career to understanding the effects of traumatic experiences on human behavior, development, and life cycle. She has supported clients on their journey toward healing on issues such as domestic violence, dating violence, sexual abuse, body image, immigration, divorce, and building healthy relationships. She received her MSW from the University of Puerto Rico. We asked Merari to share with us the story of her career in social work as part of our campaign.
I was motivated by the desire to help other people suffering from oppressive and unfair experiences in their lives when I decided to go for a career in social work.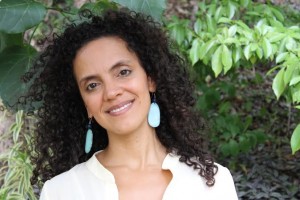 My professors were very progressive and had a clear understanding of the unfair position women had in society making them more vulnerable to gender systematic oppression. Their perspective regarding women's issues helped me in making sense of what my future trajectory as a social worker would look like. I, to that end, pursued a career as social worker assuming different roles such as the one of a counselor, a therapist, and an advocate helping survivors of domestic violence and sexual assault survivors navigate oppressive societal systems.
I understand social work is unique when approaching the problem of sexual assault because it provides a social and contextual understanding as well as strategies on addressing sexual assault. It helps to see beyond the idea of pathology when dealing with survivors. Therefore, besides the individual and advocacy work social workers do with survivors of sexual assault, there are social workers fighting against sexual assault at a political, community, and systemic level. This is helpful given the struggle against sexual assault needs different levels of attention. These levels are:
Advocating for fair policies on behalf of survivors of sexual assault.
Community education regarding the ways society endorses a culture of rape.
Individual crisis intervention to offer immediate help to survivors who have been raped.
Psychotherapy for those long years of healing needed after the crisis is over.
I can say that after 10 years of working with survivors of sexual assault my perspective of life has shifted tremendously. It has given me a new lens from where to live my life regarding holding a clear social justice value that all human beings deserve safety and that those who perpetrate such abuses need to be accountable. I have witnessed multiple stories of survival of strong women and men who, in spite of life turning out to be difficult because of carrying the pain and sorrow of having been objectified and abused, have always found the path of healing.
April Kopp
April Kopp, LCSW, MFA, works as a psychotherapist and clinical supervisor at Live Oak in Chicago, Illinois. She has provided trauma-informed psychotherapy to youths, adults, and families since receiving her master's degree in clinical social work from the University of Chicago School of Social Service Administration (SSA) in 2008. She specializes in treatment of complex trauma, depression, and anxiety as well as the use of expressive and creative interventions. We asked April to share her story.
Spring time in 2008, when I was knee-deep in a master's program that I desired to quit every day, except Fridays …
Every Friday, I would head over to a home on the south side of Chicago to see a 6-year-old African-American child for psychotherapy, as part of my clinical internship. The child had a history of sexual abuse by people she loved and trusted. She would play out intense scenes with puppets as I tried to stay calm and do my best to communicate that she never deserved to be hurt or treated like an object.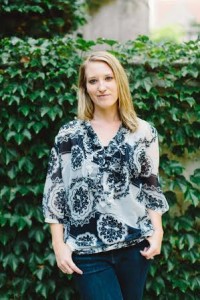 I would drive home, dictating the general content of the session into a tape recorder, to prepare into a process recording for my supervisor the following week. I wondered about a world that could facilitate the types of harm to children that our world historically and currently does. I reflected on how unfair it was for this child to be stuck with me and all the empathic limitations of my white privilege during her recovery from trauma. I blasted music while driving too fast.
As a graduate student, I felt bogged down by the weight of what I was trying to accomplish and the worry that I was ill-equipped. I had already diagnosed myself as recovering from post-traumatic stress disorder. I believed I had way too many ACES (adverse childhood experiences) to be effective. But on Fridays, doing the most difficult work I could have done, I felt alive.
I am now 34 years old and have been doing this work for eight years. In many ways, I feel more competent to hold the stories of abuse, assault, and microaggressions that whirl around the psychotherapy space every day. I have more tools in my tool box to offer as relief and validation of my clients' self-protective skills and resiliencies.
Research indicates that the people drawn to this work have a higher prevalence of ACEs and that social workers who are survivors may experience higher rates of compassion satisfaction. We have some of the protective equipment important to surviving the job. I am grateful for what I see as post-traumatic growth. Yet, I still have a ton of work to do as both a social worker and a person. I see it as a part of my own recovery process. I am humbled and honored to be able to work every day with clients who have survived traumatic events. I can imagine the child client as now a young adult. I am hopeful that her resiliency, combined with some of the seeds we planted during our work together, allows her to use past experiences as fuel for empathy and compassion towards herself and others.
References and Resources
The Adverse Childhood Experiences Study (ACEs): http://www.acestudy.org/
Hiles Howard AR, Parris S, Hall JS, Call C, Becker Razuri E., Purvis KB, Cross DR. An examination of the relationships between professional quality of life, adverse childhood experiences, resilience, and work environment in a sample of human service providers. Children and Youth Services Review 57(2015): 141-148.
The Posttraumatic Growth Research Group at The University of North Carolina at Charlotte: https://ptgi.uncc.edu/what-is-ptg/
Patti Geier
Patti Geier is a 30-year veteran of social work. She lives in Brooklyn and specializes in psychotherapy concerning LGBTQ issues, sexual abuse, co-dependency, relationships, and intimacy. She attended NYU and now works with individuals and couples in her practice. We asked Patti to share the story of her social work career as part of our campaign.
I have been interested in psychology since the age of 15. Raised in a dysfunctional family, I wanted to learn why it is that people behave in the ways that they do. At the age of 21, shortly after coming out, I first learned what social work entailed through my experience helping to create a free peer counseling service at a women's center. I decided then to pursue a career in social work with the aim of providing psychotherapy.

One important role that social work plays within society is highlighting the long-lasting, traumatic effects of sexual assault. When someone is sexually assaulted, their sense of trust, freedom, and safety is shattered. Having worked with many survivors of sexual abuse, including children and adults, I have seen this damage firsthand. More people today are seeking treatment for sexual abuse as the stigma, shame, and guilt associated with it have lessened over the years thanks to the influence of social work. In practice, social workers are further able to aid survivors of sexual assault through psychotherapy, which not only offers survivors the rare opportunity to discuss their experiences, express their feelings, and receive support, it also helps them become empowered and, eventually, move beyond the trauma.
Becoming a social worker and, more specifically, working with survivors of sexual abuse has transformed my life. Bearing witness to and guiding those who are in the process of growing while overcoming staggering trauma can be enormously gratifying. Working with people who are striving to have the best life they can and remain willing to fight even after experiencing sexual assault and other types of abuse is not just moving, it's inspiring.
Courtney Cobbs
Courtney Cobbs earned her MSW from the University of Illinois at Urbana-Champaign andhas been in the field of social work for almost two years. She is lives in a Chicago and specializes in Reiki and energy healing. We asked Courtney to share her social work story.
I came to social work with a heart of service. As a child just about every career choice I voiced interest r​elated​ to helping people. I ultimately decided on earning a social work degree after having a very positive experience with psychotherapy with a l​i​censed clinical social worker during my early teens. I also felt it was very important for me to enter the social work field as a black woman in order to increase African­-Americans'​access to therapists who h​ave a shared experience.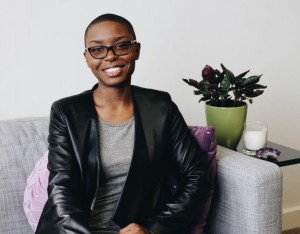 I feel that a​s social workers become m​ore involved in the systems that sexual assault survivors​ interact with,​ they can change h​ow society responds ​to sexual assault. I think of my social work classmates who h​old workshops on rape culture and consent in order to combat sexual assault on campus. I also think of school social workers who help schools become more knowledgeable about h​ow t​hey can support students who have experienced sexual assault.
One of the many reasons I decided to become a Reiki Master is to share the power ​of energy healing with survivors of sexual assault. As a survivor of sexual assault,​I found this modality incredibly healing for some of the unexpressed shame I was still carrying. After my assault,​I stopped believing in a higher power. Reiki helped restore my spiritual connection. I see my Reiki practice as a way to help restore hope and well­​-b​eing to survivors of sexual assault.
I believe in order to be an effective practitioner one must have a self-­care routine. In my short time in this field,​I have been witness to lots of stories. As a sensitive​and empathic person,​sometimes these s​tories s​tay with me. I have incorporated ​self-care into my daily, weekly, and monthly routines​ in order to show up as my best self for my clients and myself.
La Shawn Paul
La Shawn Paul, LCSW, ACSW, is a clinical social worker from Brooklyn, New York. She specializes in psychotherapy and online counseling, and is the owner and lead therapist of Social Work Diva, a provider of online therapy for women. An eight-year veteran of the social work field, La Shawn earned her MSW from the Columbia University School of Social Work, and she is currently a field liaison for Rutgers University's online MSW program. La Shawn is passionate about the social work profession and finds joy being a mom and wife to her two Carls. We asked her to share her story.
During my senior year of high school, a friend of mine died by suicide. It was then that I decided to pursue social work education in order to become a provider of therapy. By becoming a therapist, it was my expectation that I would be able to help my clients deal with feelings of isolation and loneliness that prevent them from thriving and living life to their fullest potential. This was the sole reason that I changed my major on college applications from "pre-law" to "social work," and it is the same reason that I currently work with survivors of sexual violence.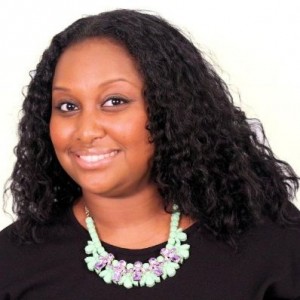 Like all social workers, I wear many hats. In the area of sexual violence, some of the various roles that a social worker holds include:
Advocate and therapist for both victims and perpetrators of sexual violence.
Educator of sexual violence prevention and awareness.
Facilitator and organizer of public health campaigns that bring awareness to victims.
Influencer of legislation.
Case manager who ensures that victims' judicial, physical, psychological, and emotional needs are met.
By assuming the aforementioned roles, social workers work to change the perception of sexual violence and end victim blaming. They provide the necessary support and care that sexual violence victims need to face their trauma.
As a former victim of sexual violence, working with other victims of sexual violence helped me tap into my own truth and discuss my own narrative, which I kept secret out of fear and self-blame. When I hear women and men share their stories with me and others, it offers me hope that other victims will hear these stories and be able to tell theirs. Ironically the field that I entered to help others not feel isolated or alone, helped me to do the same.
Natalia Mercado Sanchez
Natalia Mercado Sanchez earned a degree in counseling psychology from the Adler School of Professional Psychology, now called Adler University. Since 2007, she has been working as a therapist for children who have survived sexual abuse experiences. She specializes in family therapy, trauma, and crisis intervention. She currently works as a police social worker in a suburb of Chicago. We asked Natalia to share the story of her social work career.
My primary inspiration for starting career in the mental health field was my early realization that mental health and social justice issues went hand-in-hand. I wanted to do something about it. My passion for working with survivors of childhood sexual abuse and their families started in 2007 when, as a requirement for my master's degree, I worked for a rape crisis center in Chicago.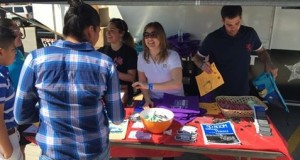 Nowadays I work with survivors of sexual abuse on a weekly basis. I see that the prevailing paradigm that paints sexual assault as a "rare" and "alien" crime that happens to "less-fortunate others" needs to change. Sexual assault is more common than we choose to accept as a society, and often the dynamics are more familial than individual, therefore it needs to be addressed as such.
I have countless stories that I have collected in the many years that I have worked with sexual assault survivors, but one that is particularly inspiring is that of a young woman who was 14 years old at the time of her assault. The abuser, a seemingly harmless college student, convinced her to allow him in her home to "visit" with her. He then proceeded to rape her multiple times in her bedroom. The young woman told her parents and they immediately contacted the police and reported it. I guided them through the investigation process, attended the rape kit medical exam with them, assisted with court advocacy, and connected them with counseling resources. The offender was charged and convicted. Currently, this young woman is thriving. She will be attending college soon, and her family is stronger every day.
I believe that the field of social work is making a great impact in the lives of many sexual assault survivors and society as a whole because we model versatility and commitment. By being able to wear many hats and be advocates, therapists, case managers, activists, and simply compassionate allies, social workers can truly be agents of social justice.
Jill Davis
Jill Davis is a licensed clinical social worker in Orlando, Florida, who has worked with both child and adult survivors of childhood sexual abuse. She is a clinical associate professor with the Virtual Academic Center of the School of Social Work at the University of Southern California . We asked Jill to share her story.
Much about working with sexual trauma survivors is difficult — hearing their stories and not crying, wishing we could find the perpetrators and knock some sense into them, looking at our own children and thinking how we would do anything to protect them from such evil in the world.
So why do we do it? For every client who successfully "graduates" from therapy, I probably have five who don't — parents who couldn't bring their children anymore because they couldn't afford the time missed from work or those who just didn't think therapy was helpful; clients whose defenses of avoidance and denial were too strong; or times when the system failed and the perpetrator had ongoing contact with the victims. Why open ourselves up to such pain and despair and realization that there is so much wrong in the world?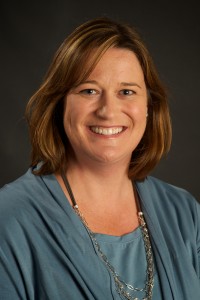 Because we recognize that if our clients have the strength to survive what they have been through, the least we can do is help them recover from it.
One such client I had the honor of working with endured abuse at the hands of her father from around the age of 9 until 12. She first came to our center feeling embarrassed, ashamed, and even guilty, thinking she had done something to cause the abuse or at least hadn't done enough to stop it. She participated in individual therapy, then a girls' group, and then individual sessions again, realizing over time that she wasn't alone in being victimized but she also wasn't irreparably scarred by what her father had done. I journeyed with her on her path from victim to survivor to thrivor. Helping her heal and grow and transform, much as a caterpillar forms a chrysalis and emerges as a butterfly, sustained me to keep trying through many cases without such a happy ending.
Like doctors who set a broken bone so it can heal strong and straight and without ongoing pain, social workers can help survivors of childhood sexual abuse correct the distorted thoughts and place the blame where it belongs. They help survivors see the abuse as just a part of their past and not the defining characteristic of who they are.
Josie Torielli
Josie Torielli is a licensed clinical social worker from New York City with 12 years of experience who specializes in program management and trauma. She attended Columbia University and currently works with the New York City Alliance Against Sexual Assault.
About 14 years ago, I had just ended an abusive relationship and left behind my home and most of my belongings. I was living in a new town and in a new apartment, but was followed by my trauma. I felt broken. I was broken. I needed to change the script in my head to be a part of something outside of myself. I started volunteering and working with people who had experiences similar to mine. Over time, the work transformed from being a distraction to being the center of my life. I saw myself changing and not just surviving but thriving. Through my volunteer experience, I was invited to a symposium to hear women speak about social justice. I remember hearing them, being amazed by them, and wanting to be them. I looked at my program and they were all social workers. That night sparked my path to graduate school and beyond.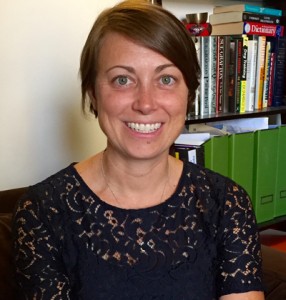 Today I work with the New York City Alliance Against Sexual Assault. I direct our work with survivors through our program Alliance for Advocacy, which provides crisis services, counseling, and advocacy for survivors at any stage in their healing. As the head of our Training Institute, I design curriculum and provide instruction on trauma and sexual violence for any group that will have me — including service providers, college students, hospital workers, and professionals in the criminal and legal systems. I also lead the largest training program for forensic examiners in New York state. In both roles, my goal is to ensure that sexual violence survivors receive expert, compassionate, trauma-informed care wherever they go and in whatever systems they interact with.
For me, social work is defined as working on both an individual and systemic level. I believe that I have the responsibility to support healing in direct trauma-informed clinical practice and to create significant change on a macro level. I have a private therapy practice where I work directly with people to reshape their narratives. The great work of trauma therapy is to transform the traumatic event from the very thing that defines someone to a part of his or her story. I am grateful every day for the people I work with and for the honor of hearing and witnessing their stories. It keeps me hopeful and it keeps me whole.
Bonnie Hirschhorn
Bonnie Hirschhorn is a licensed clinical social worker, licensed psychoanalyst, licensed creative arts therapist, and a certified Imago relationship therapist. She has more than 35 years of experience integrating the creative process and expressive psychoanalysis with clinical social work. She has a master's degree in art therapy, a master's degree in social work, and is a graduate of an advanced training expressive psychoanalytic institute. Her specialty areas include eating disorders, body image issues, trauma recovery, creative blocks, and life transitions. She works in private practice in Manhattan and in New Paltz, New York. For more information, visit www.bonniehirschhorn.com or email bonnie@creativepsychotherapyservices.com.
Although I majored in fine arts for my undergraduate degree, I knew that I was not the type to hide away in my studio all day. I enjoyed connecting with people and wanted to have a meaningful career that involved making a difference in people's lives, so I decided to pursue a career in creative arts therapy. After working in the art therapy field for a number of years, I experienced limited job opportunities as well as limited referrals for my part-time private practice, so I decided to earn a Master of Social Work degree.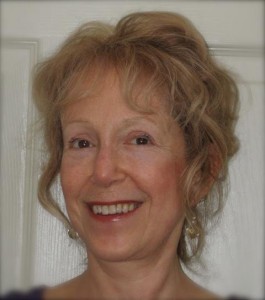 This was the best career decision that I ever made. After I graduated, I went through the process of becoming officially licensed by New York state. Art therapists were not eligible for licensing at that time, but after becoming licensed I was able to expand my part-time practice to full time. Because of my social work degree, I gained respect from many professionals in the mental health field, and therefore got numerous referrals from organizations, agencies and hospitals.
I decided to specialize in an area that I knew from my own experience, an area dear to my heart, which was eating disorders. From my late teens into my late twenties, I restricted and binged. My low self-worth translated into feeling fat. I thought the answer to feeling better about myself was to lose weight. The problem was that after a week or so, the high from losing weight would wear off and I still had the underlying feelings to deal with. The only way I knew how to cope with these feelings at the time was to comfort myself with food, thereby continuing the vicious cycle.
In my early twenties, I started working with a clinical social worker who listened deeply, validated my feelings, and helped me to learn to accept myself unconditionally. I therefore felt less of a need to formulate my self-identity and self-worth through my appearance, resulting in less of a desire to restrict my food intake.
I discovered in my private practice that the vast majority of my clients with eating disorders have been sexually assaulted or date raped. Therefore I started to gain a tremendous amount of experience working with sexual assault survivors. The bulimics attempted to discharge and purge away the filth and shame they felt inside as a result of the feelings and memories that were haunting them from their past. The binge eaters tried to stuff down the feelings that they found too difficult to deal with. The anorexics tried to control their feelings by controlling their food intake.
In my social work practice, I listen with deep compassion to my clients. Sometimes they are afraid to share with me the horrors of their past. I tell them that I have heard it before and that I can handle and hold for them anything they wish to share. In their sessions with me, they start to feel for the first time that they are not alone with their secrets. They have an ally who can be with them, feel with them, help them feel safe, and advocate for their recovery.
I have found that the combination of clinical social work interventions and art therapy to be extremely beneficial in the treatment of sexual assault survivors.
People with sexual assault histories tend to disassociate indigestible feelings and memories in order to protect themselves from being overwhelmed by the intensity of the rage, sadness and fear they experience as a result of their abuse. Creative therapies, in addition to social work, can be particularly valuable because memories of their abuse can become more clear and integrated. The use of art provides a safe, comforting, and nurturing way for clients to access their feelings and needs. Clients learn to self-sooth as they reclaim memories and learn to empower themselves through creative self-expression.
Working with survivors as a clinical social worker and art therapist has greatly enriched my life with more meaning and purpose.