Q&A: A Student's Non-Traditional Path To A Master's Of Social Work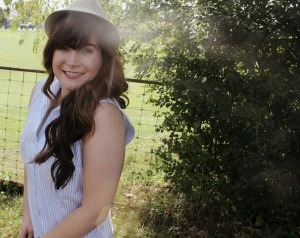 For many graduates, the path from college graduation to their eventual career can be a windy one. Just ask Sarah Bridgeman. She earned a fine arts degree and studied with an artist in Paris before attending cosmetology school and tutoring struggling students in an after-school program. The latter inspired Bridgeman to enroll in MSW@USC in January 2013. We chatted with this current MSW student about her journey to social work and her graduate school experience.
What made you decide to pursue fine arts for your undergraduate degree?
I came from an artistic family. I was in different music programs all through high school. My sister and brother are very artistic. I think it's the background that I came from. It fit for me at the time. Art's always been a passion of mine since I was younger, and that's why I went after it in college.
What made you later decide to pursue your MSW?
While I was in cosmetology school, I worked another job with the Boys and Girls Clubs of America. I worked with kids in the after-school program. They were failing in a subject, and I tutored them. We were also teaching them life skills and communication skills. Seeing the impact that it had on these children was enough to make me serious about what more I could do.
Did you have any regrets about making the shift from fine arts to social work? Or did that seem like a natural transition for you?
I don't have any regrets. I actually can use my art degree with what I do right now. I do a lot of work with policymakers and grant writers, and one of the things that I do is I make a lot of flyers and posters, so that incorporates my art degree.
Did you face any challenges when you were approaching your MSW? Or was it a pretty smooth transition?
I was a little hesitant because I didn't know much about exactly what social workers did. I'd heard from friends that they're overworked with case loads, and so I was a little hesitant at first. But as I found out, it wasn't just doing case management. There's a lot more to it than that.
How has your experience been thus far?
I've enjoyed my experience. I really like the fact that I am able to meet people and professors who are so very welcoming and very open. They want to help you. I've had a handful of professors meet me outside of regular class times and work with me and talk to me about things that I haven't understood, especially the research class. It's an online experience, but it's not like a typical online experience. I feel like I have a relationship with my professors, and that's something that's always been very important to me.
What do you hope to do once you finish your MSW?
I've spent the last eight months working with a nonprofit, and it's been a great experience. My previous internship was working in a day program with clients who suffered from severe mental illnesses — I actually loved that. And I'm going to go back and work with them some more. That's a great place for me to start out, and I'm looking forward to it.
What was your favorite part about that experience?
The relationships that I built with the clients. It wasn't a typical one-on-one sit down. It was me and like 30 clients and we were doing activities with them and building relationships with them on a daily basis. Even today I can go visit them, and they're always excited to see me and tell me what's going on in their lives.