Masters Of Social Work: Barbara Mikulski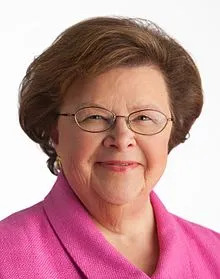 Welcome to our Masters of Social Work series! Check back each week for another profile of an expert social worker. Senator Barbara Mikulski has recently been honored by her local Baltimore community and the nation for her lifetime of service in the United States Congress. She is the longest-serving female senator in history and has been inducted into the National Women's Hall of Fame. Scientists have even named a supernova and a space-telescope research archive after her. But despite her long and storied political career, Senator Mikulski has not forgotten her roots as a grocer's daughter, social worker and community activist. In fact, many years after she earned her Master of Social Work, she still credits the helping profession with some of her most important lessons in leadership.
Social Work
Senator Mikulski was born and raised in the working-class immigrant neighborhood of Highlandtown, East Baltimore, where a close-knit community taught her the values that would inform her life's work. She earned her Master of Social Work to serve the same community, particularly focusing on at-risk children and teaching senior citizens about Medicare. Mikulski soon expanded her role by organizing community members to protest against plans to build a 16-lane highway that would obliterate the neighborhoods of Fell's Point and Inner Harbor. The neighborhoods Mikulski and other activists fought to save have since developed into thriving commercial and residential areas. And Mikulski's reputation for social work and community organizing gave her the name recognition as a champion of the middle- and working-classes that she would need to run for office.
Service in Public Office
Senator Mikulski has served in public office for more than 40 years, beginning with her election to the Baltimore City Council in 1971. In 1976, the people of Maryland's third district elected her to serve them in the Congress, and in 1986, she became the first Democratic woman to serve in the Senate. Today, Senator Mikulski is the longest-serving woman in the history of Congress. She recently told ABC News , "I think, for me, it's not how long I've served, it's how well I've served." And throughout her service in the Senate, Mikulski has advocated for legislation related to a consistent set of values. Senator Mikulski has championed access to higher education, senior citizens, public funding for scientific research, women's health and veterans benefits. Senator Mikulski has even earned the informal title of "Dean of the Senate Women" because of her bipartisan work mentoring younger women in the senate. She even helped to organize a bipartisan senate women's dinner, which has met every other month since 1994, even during times of deep political division. Perhaps the most recent piece of major legislation she fought to pass was the Lilly Ledbetter Fair Pay Act, which guarantees equal pay for women.
Still Fighting for Social Workers
Despite Senator Mikulski's stellar political career, she has not forgotten her roots as a social worker. According to her website, her experience as a social worker taught her to listen to her constituents and how to allow their personal concerns to inform her politics. And in addition to applying what she learned as a social worker to her political work, she also fights to advance the interests of social workers. On March 15, 2011, Senator Mikulski introduced two bills to the Senate which expressly address the concerns of social workers. The Dorothy I. Height and Whitney M. Young Jr. Social Work Reinvestment Act will establish grant programs for social work, fund studies on social work, create a national coordination center and launch a media campaign promoting social work. The Clinical Social Work Medicare Act will allow clinical social workers to be directly reimbursed for mental health services they provide in skilled nursing facilities, a right previously reserved for psychologists and psychiatrists.